Duracell Products from PSA
Your partner for Duracell Rechargeable Batteries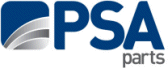 Welcome to PSA. Experts with over 20 years expertise supplying power product solutions in Australasia and Europe.
Continuing our record of strong relationships with Manufacturers we are proud to announce that we have become a Duracell licensee.
This recognition of the very high quality of our products and our company, means that we are now launching our own range of Duracell branded Rechargeable Camcorder and Digital Camera batteries.
See details of our Duracell products below, or contact our Sales team () for information on our Duracell range of Retail Solutions.